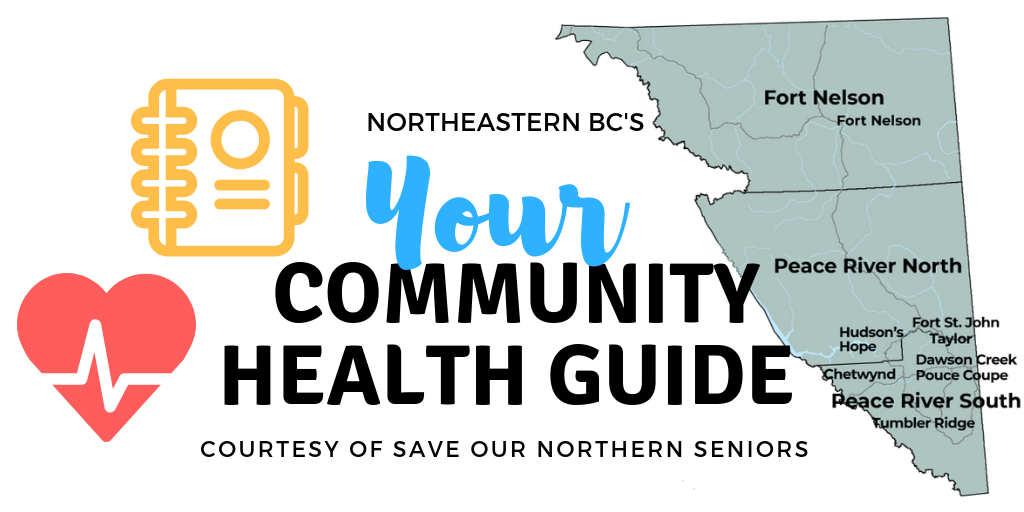 Purpose
The purpose of the SONS Community Health Guide is to provide resources and connections for residents of Northeastern BC requiring medical assistance, their families and other caregivers.
The menu above indicates the different types of information available in this guide. Click on the links to be directed to the appropriate pages.
You can also download a printable copy of the SONS Health Guide here.